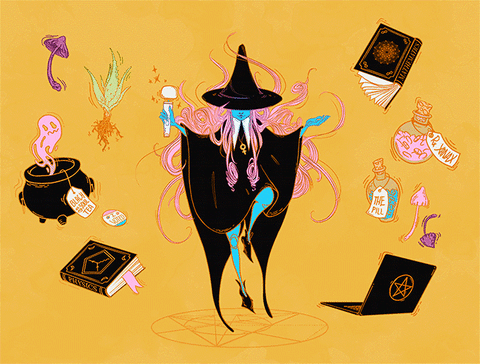 Black salt for wicca protection rituals metaphysical religious jinx removing magickal seals& spells wiccan
Each purchase comes with FREE Wicca Book Download. Black Salt helps to drive away negative energy.Black Salt, also known as Pagan Black Salt or Witch's Salt, is used for protection. It can also be used to purify gemstones, talismans, and any other magical objects that might have a negative energy attached to them. Sprinkling Black Salt under a bed and it can help drive away nightmares. You can also place the salt in an herb pillow. use Black Salt during a house cleansing ritual to clean the house, then place a protective ward around it.Some will blow this from their hand into the four directions or at a crossroads.Cast in the wind in a distant place blowing away from your home or work.Throw black salt into a fire along with a paper where you have written all your worries and wants to get rid off them. Do not use the ashes to make any other ritual items.
There are three types of black salt: black ritual salt, black lava salt and black Indian salt. Black ritual salt, also known as
Witches' Salt is not for eating.
While kosher salt is used in purification and protection rites, black salt is used to drive away evil and negative energy. Black ritual salt is made from the scrapings of charred herbs, ash and iron at the bottom of the cauldron mixed with salt.

Black lava salt is black in color and is simply sea salt that is blended with activated charcoal. It has an earthy flavor and usually comes from Hawaii or Cyprus. You may see it labeled as Hawaiian Black Salt. It is usually used at the end of cooking as a finishing salt.