Welcome to the Witch's Closet.
The Blog with literally thousands of items and ideas for the

Modern Witch's celebrations and outfits.

I am sure
you will always find the hottest and sexiest costumes based on the latest crazes.
Hehehehehe

You may be overwhelmed with laughter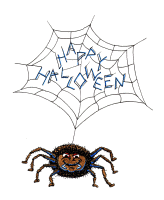 and fun with the animation and video's on my blog. You'll be pleased to find that all outfit's are available in all size's and in stock for quick delivery with Amazon.
Amazon is very professional, knowledgeable and reliable. You can trust Amazon to be your #1 online source for costumes and accessories, 24
hours a day, 365 days a year, and especially at Halloween.