Clay, an earthy composition of minerals coming from volcanic rocks, has served as a great healing agent for beauty and health. Different types of clay are used to resolve and treat skin with its purifying properties. Here is what you need to know about clay:
Types of clay
Kaolin
Kaolin, or China clay in the white variety, is often used in face masks as it controls excess sebum production. It is high in calcium, silicon, magnesium and is a safe option for those with sensitive skin. Looking for soothing remedies for sensitive skin?
French clay
French green clay is another option for face masks. This is filled with volcanic matter and minerals that benefit healthy skin.
It helps moisturise dry and rough skin, tightens pores, tones it and eliminates dead skin cells and dirt. Here are some remedies that absolutely work for dry skin.
Moroccan rhassoul claym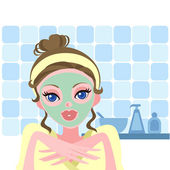 This red textured clay is iron rich and has antimicrobial properties that make it exceptional for detoxifying the skin.
It's great for improving skin's elasticity, controlling and doing away with excess oil, sebum and works on a healthy and glowing skin. Don't miss out on these ways to prevent fine lines and wrinkles.
Bentonite
Bentonite or montmorillonite is a fine volcanic ash. This type of clay comes with iron, copper, magnesium, calcium, sodium, potassium and is known for its 'toxin removal' activity. Bentonite is useful in reducing the chances of acne, blemishes, redness, dermatitis, eczema as it cleanses the bacteria clogged in the pores.
Fuller's earth
Fuller's earth or multani mitti is a traditional form of clay used commonly for skincare and beauty. It is often used to combat acne problems as it absorbs excess oil and cleanses the skin from dead skin cells. These properties make it beneficial for oily skin. Here is how fuller's earth is an answer to all your skin problems.
Uses
Clay gel for burns and rashes
Steps
• You need 2 cups of water with 1 cup of clay powder.
• Mix these ingredients well and apply onto the affected area.
• Wash it off before it dries up completely
Detoxifying bath soak
Steps
• Mix in some powdered clay in your bath tub.
• To soak in only your feet, take a bucket with warm water and mix 3 tbsp of dry clay powder of your preferred choice.
• Put your feet in for not more than 30 minutes. Prep for a foot spa at home! Here is how!
Facial clay mask
Steps
• Take a bowl with some water and preferably some bentonite clay.
• You could also mix a few drops of your choice of essential oils be it lavender, chamomile, geranium, lemon, orange.
• Apply gently and leave it on for 20 minutes.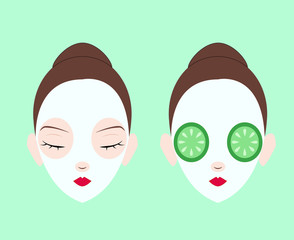 THE BEST Dead Sea Mud Mask, 250g/ 8.8 fl. oz. - Dead Sea Mud Mask Best for Facial Treatment, Minimizes Pores, Reduces Wrinkles, and Improves Overall Complexion - Dead Sea Minerals Help to Pull Toxins Out of the Skin - Facial Mask Provides Relief from Acne, Blackheads, Pimples, Acne Scars and Cellulite - Safe for Use on Face and Body - Premium Spa Quality Dead Sea Product - Skin Cleanser, Pore Reducer & Natural Moisturizer
Art Naturals® Dead Sea Mud Mask for Face, Body & Hair 8.8 oz, 100% Natural and Organic Deep Skin Cleanser - Clears Acne, Reduces Pores & Wrinkles - Ultimate Spa Quality -Mineral Infused, Additive Free
Elizavecca Milky Piggy Carbonated Bubble Clay Mask 100g
BEST Dead Sea Mud Facial Mask + FREE BONUS EBOOK - Cleansing Acne & Pore Reducing Anti Aging Mask for Clear, Radiant Skin - 6 oz
Seaweed Mask - Caffeine, Retinol, Hyaluronic Acid