Abracadabra
The first known mention of Abracadabra was in the 2nd century AD in a poem called De Medicina Praecepta by Serenus Sammonicus, physician to the Roman emperor Caracalla.
What is known about the word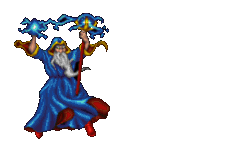 A B R A C A D A B R A is that it was first recorded in a Latin medical poem, De medicina praecepta, by the Roman physician Quintus Serenus Sammonicus in the second century AD. It's believed to have
been published into English, French and Latin from a Greek word abrasadabra. Serenus Sammonicus said that to get well a sick person should wear an amulet around the neck,
a piece of parchment inscribed with a triangular formula derived from the word, which acts like a funnel to drive the sickness out of the body:
A B R A C A D A B R A
A B R A C A D A B R
A B R A C A D A B
A B R A C A D A
A B R A C A D
A B R A C A
A B R A C
A B R A
A B R
A B
A
However,
abracadabra is older and that it derives from one of the Semitic languages, though nobody can say for sure,
because there is no written record before Serenus Sammonicus.
Some theories:

It's from the Aramaic phrase avra kehdabra, meaning "I will create as I speak".
The source is three Hebrew words, ab (father), ben (son), and ruach acadosch (holy spirit).
It's from the Chaldean abbada ke dabra, meaning "perish like the word".
It originated with a Gnostic sect in Alexandria called the Basilidians and was probably based on Abrasax, the name of their supreme deity (Abraxas in Latin sources).
Steve Miller Band
"Abracadabra"
I heat up, I can't cool down
You got me spinnin'
'Round and 'round
'Round and 'round and 'round it goes
Where it stops nobody knows
Every time you call my name
I heat up like a burnin' flame
Burnin' flame full of desire
Kiss me baby, let the fire get higher
Abra-abra-cadabra
I want to reach out and grab ya
Abra-abra-cadabra
Abracadabra
You make me hot,
you make me sigh
You make me laugh, you make me cry
Keep me burnin' for your love
With the touch of a velvet glove
Abra-abra-cadabra
I want to reach out and grab ya
Abra-abra-cadabra
Abracadabra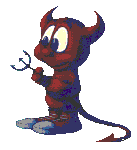 I feel the magic in your caress
I feel magic when I touch your dress
Silk and satin, leather and lace
Black panties with an angel's face
I see magic in your eyes
I hear the magic in your sighs
Just when I think I'm gonna get away
I hear those words that you always say
Abra-abra-cadabra
Abra-abra-cadabra
I want to reach out and grab ya
Abra-abra-cadabra
Abracadabra
Abra-abra-cadabra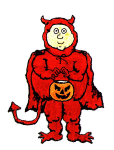 Every time you call my name
I heat up like a burnin' flame
Burnin' flame full of desire
Kiss me baby, let the fire get higher
I heat up,
Abra-abra-cadabra
Abra-abra-cadabra
Abra-abra-cadabra
I can't cool down
My situation goes 'round and 'round
I heat up, I can't cool down
My situation goes 'round and 'round
I heat up, I can't cool down
My situation goes 'round and 'round